The Method
Fest

Independent Film Festival announcement

:
The festival will continue, with the next edition in 2013. The Method Fest will be in a new location. It will be held in late March, and will have exciting new features.
Please continue to check this website for further updates. Entries will not open until summer, 2012. Thank you all for your support over the years of The Method Fest.

Warm Regards,
The Festival Organizers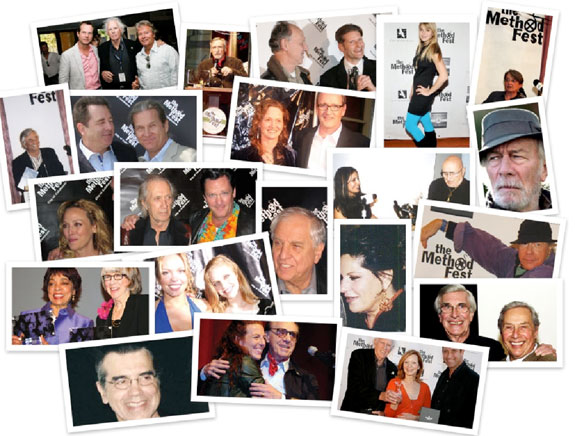 Lily Holleman, Brian Cox win top acting honors
at 12th annual The Method Fest Film Festival

See story and photo slideshow below; See 2010 award listings
urFRENZ Takes City of Calabasas Jury Award for Best Picture
Calabasas, California, March 31, 2010 -- Lily Holleman won the Christie Geraldine Page Award for Best Actress for her performance in urFRENZ, and Brian Cox took home the Time Warner Cable John Garfield Award for Best Actor for his role in The Good Heart, as the 12th annual The Method Fest independent film festival announced its winners Wednesday night at the Closing Night / Awards reception at The Rack restaurant in Woodland Hills.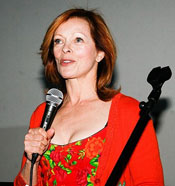 Frances Fisher hosts Festival's Lifetime Achievement Award presentation to Bruce Dern.
The City of Calabasas Jury Award for Best Picture was presented to urFRENZ, directed by Jeff Phillips and starring Lilly Holeman, Gayla Goehl, Najarra Townsend, CaroleAnn Johnson, Michael Robert Kelly and Bree Esrig.
The Method Fest is the only major U.S. film festival focusing on acting and the actor. The festival ran March 25-31 and featured more than 100 independent films from U.S. and international filmmakers.
"The performances in this year's festival films exceeded anything we had seen before at The Method Fest," stated Don Franken, the festival's executive director. "The overall quality of the films was also higher and some awards were almost impossible for the judges to determine. It took days of deliberation by the jury but at the end the cream rose to the top and the selections were unanimous by the jury members. More top quality films with breakout performances as well as career-defining performances by other actors made it the fiercest competition yet for Awards. There are so many emerging new stars this year at The Method Fest and this really brought more energy and excitement at the festival," Franken added.
The LA.com Audience Award for Best Feature film went to Tic, directed by Keith Parmer, and starring Lennie James, Treva Etienne, Gary McDonald, Tina Casciani and Daniele Favilli.
2010 Method Fest Photo Slideshow
---
Please follow us on Twitter
We are @MethodMadness: http://twitter.com/MethodMadness.
Please become our fan on Facebook at this link...
http://www.facebook.com/pages/The-Method-Fest-Film-Festival-Fan-Page/327739400399?ref=ts
Be sure to post pictures of your actors on the fan page! and post links to your film's fan page on our Facebook Fan Page and on Twitter. We want to do all we can to help promote your film!
If you have cell phone photos or iPhone photos of your actors and YOU, email those photos to methodmadness.7431@twitpic.com and they will automatically post on our Twitter Account and our Twit Pic account at the same time. Try it now... send us a picture of you or the poster for your film!
---
Please support the 2010 Method Fest sponsors